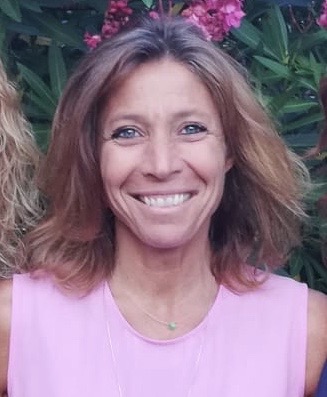 Sylvie Bianchi
To contact me : sylviebianchi@me.com or 0472603906


Address
9 Chemin de Hoeilaart
1310 La Hulpe (Brabant Wallon)
Map
My training :
Play Therapy (Roehampton Institute of London)
Global massage (Tina Bosi, Namur)
Prenatal Massage (Tina Bosi, Namur)
Shiatsu for pregnancy (Well Mothers, Susan Yates London)
Postnatal Massage (Tina Bosi, Namur)
Baby Massage (Tina Bosi, Namur)
Baby Observation following Ester Bick's method (Dr Annette Wattillon, Brussels)
Affective Birth Preparation (Brigitte Dhomen, Belgium)
Emotional follow-up of babies through play (Brigitte Dhomen, Belgium)
Hypnobirthing (Astrid Bernaers, Belgium)
Baby talk (Brigitte Denis, Belgium)
Connected Communication (Marie Fournier and Nathalie Escoffier, Belgium)
EFT (Emotional Freedom Technique) for Pregnancy and Birth Memories (Emmanuelle Lorido, France)
MY STORY WITH BABIES
I have worked with both children placed in institution for severe family abuse and children experiencing emotional difficulties in relation to their environment. I specifically work to reinforce the mutual understanding of children and parents and help them find ways to communicate in a serene manner.
Over the years, my practice with young children in need experiencing difficult relationships with their care takers has brought me to understand the importance of pregnancy and birth in the journey of a human being into life.
In all of my experiences with children and parents, I only ever consider my self as a facilitator, I don't have a magic wound, I don't have knowledge that is above my clients'. Parents know their children better than anyone and all it takes sometimes is a little step back and tools to go deeply into the communication in order to ease tensions and understand each other's processes for a more harmonious life together. I love teaching parents how to massage their babies and how to help their babies adapt to the reality of their new world.
Like Osteopathy, yoga and other gentle approaches, affective birth preparation, massage and Baby talk, can really help pregnancy, birth and the beginning of life be a happy experience in full consciousness.
I coach pregnant women in taking good care of themselves throughout their pregnancy and provide them with both physical and emotional support.
I am passionate about my work, I find babies the most fascinating beings, and I hope that more and more babies will be helped and understood right from the start in order to grow into well balanced happy adults for a better world for all. They are so much more than a number of cells gathering to create a human body, inside is a soul that is keen to be heard and understood by the environment it is getting born in. Just like when the baby's parents realize the nature of the inner being of their baby and reconnect to their own, a beautiful welcoming of their child can than take place in trust, consciousness, pure love and deep intuition.
My work partners are:
Préparation Affective à la Naissance
Haptonomie
Juana Kelsey - Prenatal, postnatal Yoga and Baby massage classes
www.espacebamboo.be

Sophie - Active birth yoga
http://www.sophieyoga.net